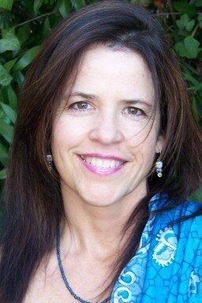 Aloha Life & Business Leaders -
Hi, I am Holly Shantara, your On the Go Guide, and I live on the beautiful island of Maui, Hi. I have been guiding souls both personally and professionally, since 1989. I work in person and over the phone as a teacher, reader, mentor and coach. I am also an author and a part of the John Maxwell Team of certified speakers, leaders and coaches.
My expertise is in Intuitive Leadership - following the guidance and gut instinct that comes from within one's own heart, soul, intuition and spirit and applying that to your own life and business dreams, goals, challenges and opportunities. I offer Quantum Leaps in consciousness. :-) That is my gift and my service.
My mission is to help as many as possible, to reach their own conscious alignment, to come into their "Original software" of their true self and become the authentic empowered, enlightened leaders and heart centered "wisdom warriors" they were meant to be.
Most of the people that work with me are naturally born independent leaders, from all walks of life. They are seeking a deeper connection to themselves and how to connect, and cultivate greater passion, purpose and prosperity.
They want their lives and their livelihood to match who they truly are and sometimes that means taking out the proverbial garbage of old patterns, beliefs, habits and limiting behaviors. Then, to instill new ways to create their reality using their inherent unique gifts, talents, skills and abilities.
This work is accelerated personal growth work and will have you fast tracking your success through your commitment to your process of walking your true path.
I like to think of this process as finding the diamond in the rough, or the butterfly within the caterpillar.
Personal development is a process that when genuinely committed to and invested in can pay off in results that will make you a better person, parent, partner, and leader of your life and business.
It is
mastery work
we are doing and part of the "Quantum Evolution" step that humanity is making as a whole to evolve past the old paradigm of outmoded ways of being that are destructive, exclusive and non-acknowledging of the sacred web of life.
Through accessing higher consciousness by means of intuition, meditation, visualization, intention and working with one's higher power,
your ability to
Live, Love, Lead and Thrive
will increase exponentially
.
You are invited to "Level up" in your life & business, gain clarity, work out your karma, clear up your issues, manifest your destiny and do what you came here to do!
If you are ready to experience yourself as a co-creator of life, then I suggest we connect.
You have the opportunity of making a difference
through your own unique gifts, talents and abilities and living a life that is rich and fulfilled because of the contribution you are making every single day of your life, just by being YOU.
From the very first session, guided by your intent, we will connect to the 8 main areas of your life with the TRUE YOU at the center. These 8 areas include your:
Spiritual Life

Mental Life

Emotional Life

Physical Life

Professional Life

Financial Life

Relational Life

Environmental Life
By visiting and shifting any one of these lifestyle and business aspects your will find the reflection needed that will help you grow and transform in every other area of your life.
There are several ways of working together:
First 15 Minutes are Complementary - You pick a day and time and the first 15 minutes are on me

First Time Client special - This 60 minute Blueprint Session is the next tier up from the 15 minute and is special rate

One Hour Sessions - These are always available at premium rate for a once and a while "Tune up"

Sessions in 3, 5 and 10 Hour Packs - These allow you to advance and receive some savings from the premium pricing

15 Minute and 30 Minute Sessions - Available as a stand alone at premium rate, or as part of your "Time bank" session pack credits.

VIP Day - A saturated and accelerated experience designed to help you break through into your next leadership level live in Maui or online or over phone.

180 Life Shift Program - Need a complete reboot, revisit or reinvention of your life? This 6 month program is a winner

Live Retreats - We have one coming up in October 2015 on Maui: EMERGE - Journey into Sacred Women's Leadership

Speaking Events, Classes (both online and live), Soul Storming Master Mind Groups and on site Leadership Training - Are offered at different times and available for your company or business.
Scheduling a vacation or a business event in Maui?
Custom designed sessions, healing journeys, tours and events available. Make sure you pre-book your experience with Holly.
Part of the service deliverables available at no extra charge, add increased ease and value for your journey:
Online Appointment Calendar - Never have to worry about figuring time zone differences or waiting for email exchange to schedule your time. Book your next session online through a click of a link and be assured your appointment is available for you.
Session Preparation Forms - Helpful to fill out pre-session to get your mind clear, focused and pointed in the direction of what you want to accomplish in your session time.
Session Recordings - Every session has the option of being recorded and then sent to you as an Mp3 for downloading and playing later on your device.

Special Kama'aina rates - If you are a resident of Hawaii, please inquire about our specials.
Visitors on the West Side of Hawaii - Will come to your hotel to offer session(s) and Aloha in person.
Text Access - If you pre-purchase a session pack, you will have access to Holly's On The Go Guidance through your smart phone.
Intuitive Edge E*News - Sign up and be linked to timely information, insights, specials and events.
Free Inspiration - Blog posts, YouTube Videos and Social Media by Holly Shantara can keep you connected

If you are ready to have a professional and intuitive guide to help you navigate your best self, keep you inspired, motivated, accountable, connected and authentic in your life and business, then follow the steps below!
With love and Aloha,
Holly Shantara
Ambassador of Change
On The Go Guide For Life & Business Leadership
---

---
Get connected to your On The Go Guide:
STEP #1 - Sign up to receive your FREE 15 Minute Complimentary Consultation by filling out the form below.STEP #2 - Make sure you visit HollyShantara.com to get your Free Report - 7 Steps To Create Your Ideal LifeSTEP #3 - Whitelist thrive@hollyshantara.com to make sure you receive correspondence from Holly Shantara.STEP #4 - Watch your inbox for contact and notification from Holly.
This service follows the integrity guidelines of keeping client information in strict confidentiality. Your information is assured private and secured according to higher and man made law.
---
---